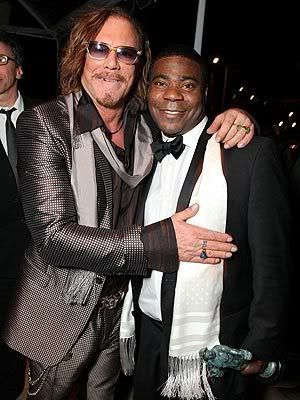 Mickey Rourke and Tracy Morgan
at the 15th Screen Actors Guild Awards
Battle of the trainwrecks?
Battle of the unnecessary scarves?
Battle of the stars who've benefited from working with a smart, creative person willing to subvert their image?
OR BATTLE OF THE AMAZINGNESS?
Seriously, they are so G'ed up that I could only dream of being in the same room as these two guys. I mean, can you imagine the stories they've got to tell?