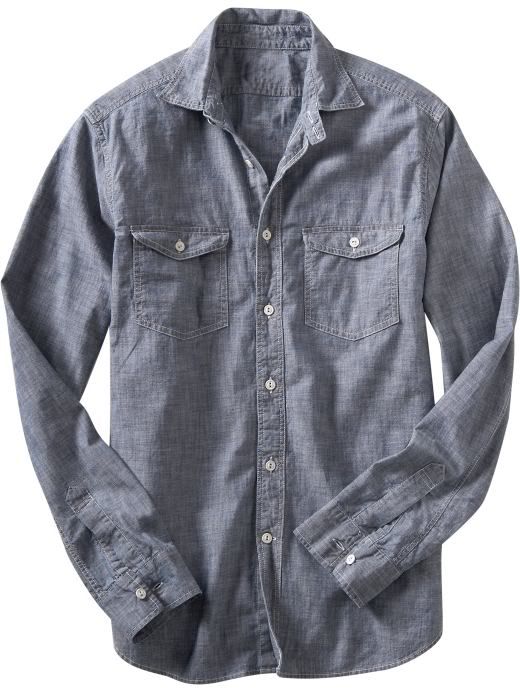 Fitted Chambray Button Down Shirt, $44.50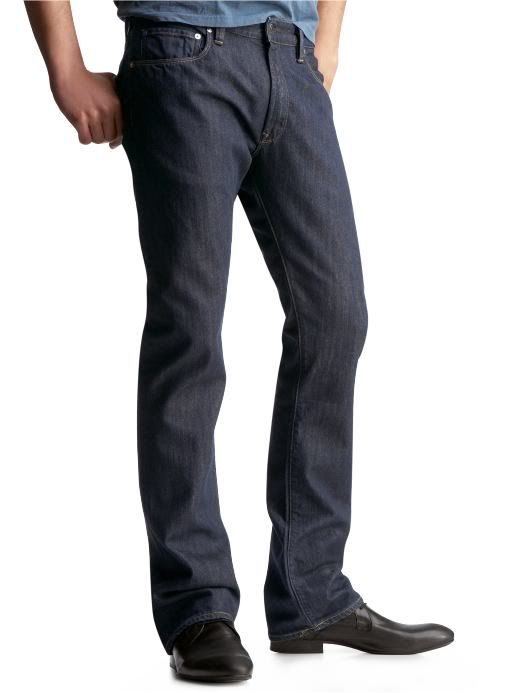 1969 Premium Jeans: The Straight Fit, $54.50
Gap
I remember the first thing I ever bought at the Gap. It was the summer before freshman year of high school and I had a job of which I spent every penny on nothing but clothes, candy, movies, and magazines. That doesn't sound too far off from how I spend my money as an adult, but I remember really saving my pennies to finally make the pilgrimage to the brand that defined a decade. Minimalist, straight forward classics, and accessible for everyone, Gap was good in its prime. Before American Apparel they were the go to go brand for the perfect basic t-shirt and before designer denim really took off in the late 90's and early 00's, the cool mid-range jeans to own were Gap. I went for the summer basics for my first purchase: a tomato red pique polo and a white t-shirt with a black and gray stripe that ran horizontally on the chest. I paid full price and felt very accomplished. That was then and now I rarely fall into the Gap. My attention has returned to the brand in the past couple of years with the appointment of Patrick Robinson as creative director, but can one man re-invent the wheel? With the re-design of their denim category, it's a strong possibility.
Gap has smartly hyped the return to fit for their denim. The emphasis on fit, cut, premium denim treatment, but at an accessible price point has led Robinson to declare Gap jeans to be the
"best-fitting jeans in the world."
That's a bit of a stretch, but they're certainly better than what I remembered. I went to the Gap last weekend and tried on the Straight and Authentic fits. I went with the Straight fit because it embodies everything I want out of a jean. They're slim cut but not super skinny, very comfortable in the seat, and have a good weight to them without feeling like I'm wearing a big bulky pair of pants. I went with a traditional dark wash, but I would certainly want them in black and gray, of which they're not available. The rest of the men's apparel wasn't terribly interesting with the exception of a denim chambray button down. It's light and treated to feel like you've owned it forever and it has a nice trim cut. Robinson is on his way to making Gap covetable again, but I hope if he can fit another
Bill Withers song
into the mix.